Our Team
Learn more about our great Greeley Assisted Living team at Garden Square of Greeley Assisted Living and Memory Care!
Ashley Gonzalez, Administrator
Ashley has been with Garden Square of Greeley since October 2014. She has always had a love for taking care of the elderly and spent a lot of time volunteering in different assisted, nursing and memory care communities while she was growing up. While she enjoys assisting and caring for all elderly her passion is working with the dementia population. It has always been her dream of being an Administrator in a memory care community and she feels very blessed to have the opportunity to be living that dream at the Garden Square of Greeley.
Ashley has 6 children and when she is not working she enjoys spending time with them. Her and her family are very active in the community. Her children enjoy getting to come to the Garden Squares and love on all the extended grandmas and grandpas.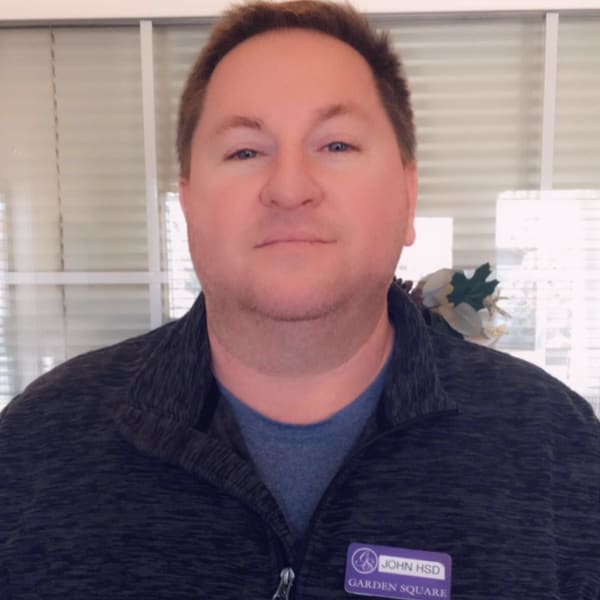 John Hopkins, Health Services Director
John Hopkins joined the Garden Square team in August of 2019. Originally from Arkansas, he moved to Colorado after living in Florida for three years and travel nursing. John has been a nurse for over ten years after growing up and working on the family farm. John has been married for 28 years and has one son. He takes great pride in being an advocate for the residents of Garden Square and ensuring their quality of life.In his spare time he enjoys playing golf, duck hunting and traveling with his family.
Jaime Gonzalez, Business Office Manager
Jaime Gonzalez joined the Garden Square team in August 2016. He is a Colorado Native and loves the outdoors. Jaime has 15 years' experience in residential construction, remodeling and maintenance industry. He enjoys maintenance due to the variety of work and the everyday challenges. He takes pride in his work and cares about the quality and appearance. Jaime feels that Garden Square gives him the opportunity to utilize his skills by helping others. He enjoys the atmosphere and learning about the residents living here. It brings him joy to bring so many smiles to their faces. Jaime is the youngest of nine children and has two daughters. In his spare time he enjoys soccer, racquetball, archery, camping and the outdoors.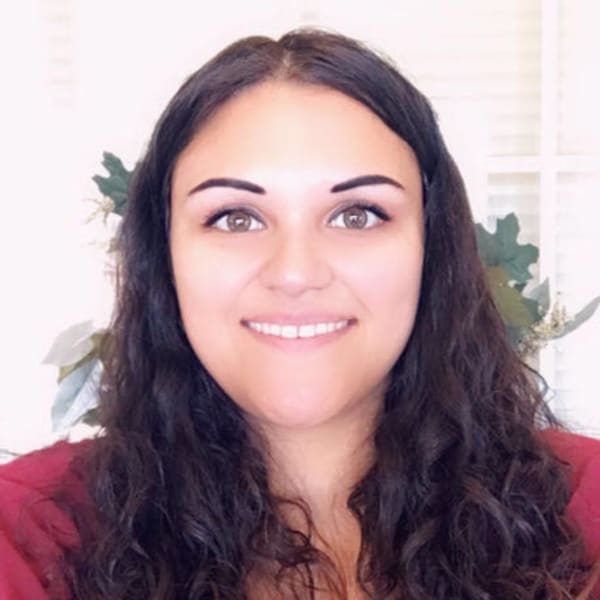 Cynae Rodriguez-Lopez, Activities Director
Cynae Rodriguez- Lopez is the Activities Director here at Garden Square of Greeley. She is a very fun, outgoing person. She has been working at this facility since October 2019. She is always looking for new creative ways to make the residents happy and never bored. Cynae is from Kansas and moved to Greeley in February 2019. She graduated from Arkansas City High School in 2014. She played basketball while attending high school. Cynae loves being able to spend time with her son. Her most favorite thing to do is to be able to spoil the residents and her son because they are the main people she needs to make happy at all times.
Irma Trevino, Dietary Director
Irma Trevino joined Garden Square back in August 16th, 2018 as a cook. The opportunity opened up for dietary director so she took that big step in joining the leadership team. She loves to cook and care for the residents. On her spare time she also cooks for a church to help feed the less fortunate. She enjoys spending time with her family and friends. And also going to the movies.