Our Team
Learn more about our great Greeley Assisted Living team at Garden Square of Greeley Assisted Living and Memory Care!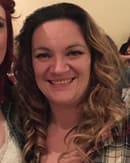 Ashley Gonzalez, Administrator
Ashley joined the Garden Square of Greeley team in October 2014 and was promoted to Activity Director in June 2017. She was born and raised in Greeley, Colorado. Ashley is married to her high school sweetheart, Marcos and has six children which keep them on their toes. The majority of her family has been in healthcare field and she knew at a young age she wanted to take care of the elderly. Ashley has loved learning all the different roles in Garden Square and loves getting to know the residents and their family members.
On her spare time Ashley loves spending time with her family and enjoys being able to involve her family in all the fun that takes place at Garden Square. She is excited about this learning opportunity and has already shown aspects of our mission statement of "Creating moments of joy, independence and wellness each and everyday."
Laurie Avalos, Activity Director
Laurie has been with Garden Square of Greeley for 6 years. In that time, she has worn many hats all to make sure our residents are getting the best care possible. She is always ready to jump in lend a hand, an ear, or entertain our elders. Laurie and her husband, Arnold are the parents of 6 children as well as very proud grandparents of 6. Her favorite places to be when she is away from Garden are Estes Park and Disneyland. She has spent a total of 25 years in Health Care and feels like she found exactly where she belongs. Laurie was promoted to Activity Director at the beginning of September and has already brought about much needed changes in the daily activities our elders greatly enjoy. She looks forward to being able to continue bringing Joy, Independence and Wellness to our elders, families and staff.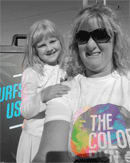 Becky Moore, Business Office Manager
Becky joined the Garden Square of Greeley community in October of 2018. She is a Colorado Native from the Roaring Fork Valley near Glenwood Springs and Aspen. Becky comes from the Call center BPO industry with some experience in retail as well. While she is new to the health care industry, Becky is extremely excited to have a career where she can focus on helping make life better for others. She enjoys time outside and anything involving time with her two nephews and family in general. 
Jaime Gonzalez, Maintenance Director
Jaime Gonzalez joined the Garden Square team in August 2016. He is a Colorado Native and loves the outdoors. Jaime has 15 years' experience in residential construction, remodeling and maintenance industry. He enjoys maintenance due to the variety of work and the everyday challenges. He takes pride in his work and cares about the quality and appearance. Jaime feels that Garden Square gives him the opportunity to utilize his skills by helping others. He enjoys the atmosphere and learning about the residents living here. It brings him joy to bring so many smiles to their faces.
Jaime is the youngest of nine children and has two daughters. In his spare time he enjoys soccer, racquetball, archery, camping and the outdoors.